The patient information that can be accessed from this page outlines for you the main principles of integrative mistletoe therapy in cancer.
– Patient information
– Frequently asked questions and
– abnoba VISCUM products and package insert
Please do not hesitate to contact us at any time if you have any further questions.
Here you can send us a mail.
Mistletoe extracts have been used in cancer therapy for over 90 years. They are currently among the most frequently prescribed medicines in cancer therapy in Germany and have thus become a standard herbal therapy in integrative oncology.
 No other herbal medicine has been the subject of so many scientific studies.
Your ABNOBA-Team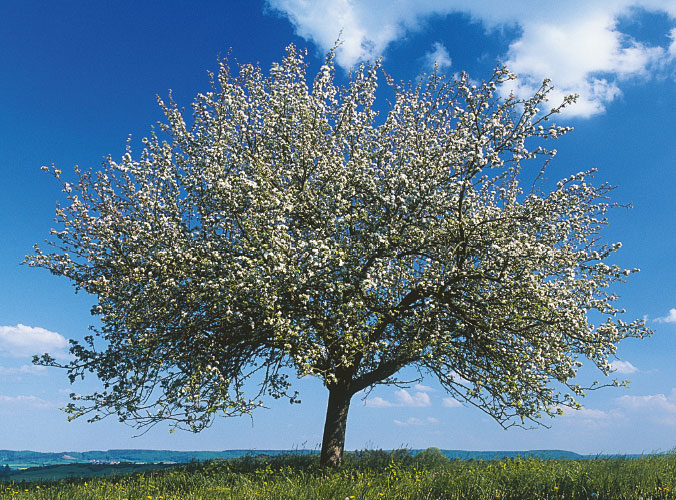 Apple tree, host to apple mistletoe (Viscum album, Mali)